PRESIDENT'S MESSAGE
Welcome to the July issue of the IITAA Newsletter for the year 2015. The first event of the year was the annual picnic, which was well attended by long time members. An excellent spot and filled with many fun activities, the event was very well organised by Vishal Verma, ably supported by Sukesh and others.
The year progressed well with Fireside Bytes – an informative event conceptualised by Amit, Ramesh and Satish. We have had an excellent attendance during the opening event that was on '3D printing'. Two more events have taken place since then, both well received by members. More details on the events are in the newsletter.
Consistently good turnout to these events is very encouraging, and feedback from members has been exciting. The events have been able to attract non-member IITians as well. We are aspiring to increase the attendance.
More fireside byte events are on the horizon. And of course, our annual musical event is shaping well too. Details to follow.
On the membership front – the average age of membership is coming down with the increase in membership. Personally, it is encouraging to see more and more younger members in the association.
Googlegroups has settled into a great platform for member interaction. If you are not on it, I encourage you to join the group and contribute. IITAA is all about bringing great minds closer to share inspiring ideas and google group is shaping up well for this exchange.
Thanks to Neha for her great efforts in putting together the newsletter and the website. Amit Alampally's background support to EC in shaping professional events has been phenomenal. Thanks to Vinay for connecting with Anand Deshpande who shared his brilliant experiences and insights at one of the very well attended Fireside Bytes event. Ankit has been getting us new members and fresh ideas about events. Thanks to a great EC. I feel privileged to be part of this EC group and the IITAA itself.
I look forward to continue to serve you. Any ideas or suggestion are most welcome.
Kind Regards,
Samit Chandra
President, IITAA
---
EVENT UPDATES
All of us face increasing stress in our everyday lives, be it at work or on the home front. It may be as mundane as getting through the day's to-do lists or more profound as dealing with emergencies, or with disability, long term illness or even loss of family members and friends; we all deal with stress differently. The objective of this event was to give more holistic and philosophical approach to managing stress with both mind and body. Continue reading...
By any measure, Fireside Bytes #3 in early June was a resounding success! 26 IITians and guests participated in an engaging and insightful round-table discussion with Anand Deshpande, CEO of Persistent Systems Inc., a $1 billion company. Continue reading...
---
UPCOMING EVENTS
The EC is in the midst of organising the following events, and will get in touch with you soon with further details.:
Fireside Bytes, Episode 4
Annual Musical Event
---
BLOG UPDATES
Seven things you did not know about the IBM Mainframe Computer


The mainframe was originally designed for multiple users and with multiple levels of security. In comparison, the Windows and UNIX systems were designed for the personal computer, for one man use, and did not have any security as part of the original design. If they had followed similar mainframe security concepts, the current multi- billion dollar computer virus industry would not have existed.

Continue reading..
---
MEMBER ACHIEVEMENTS
Assoc Prof Sri Bandyopadhyay, Materials Sci & Eng UNSW, recently published a research article in the International Journal of Mineral Processing. His work describes the application of dynamic Secondary Ion Mass Spectrometry (SIMS) in the identification of fly ash minerals in an epoxy matrix.  The abstract is available here:
doi:10.1016/j.minpro.2015.04.025
---
Executive Committee
Samit Chandra, President
Satish Chandar, Vice-President
Akanksha Srivastava, Secretary
Ankush Rehan, Treasurer
Ramesh Karnani, Member
Sukesh Ned, Member
Vishal Verma, Member
Ankit Agarwal, Member
Neha Bahl, Member
Our mailing address is:
IITians Association of Australia
12 Waterloo Road
North Epping
Sydney, NSW 2121
Australia
Email: ec@iitaa.org.au
Connect with us: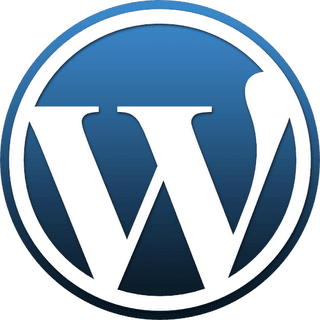 Continue reading July 2015 Newsletter →